WILD FORK CATERING ANCHORAGE ALASKA
Dianne's WILD FORK CATERING, formerly Dianne's Restaurant, has completed their transformation and is now operating exclusively as an off premise catering company in their new Spenard location. Although we do miss seeing our loyal customers from the Restaurant, we are enjoying getting settled into our efficiently designed kitchen and office space!
Our revitalized catering menus feature our feel good food – fresh, delicious and creatively displayed. Our team of professionals have been serving our wonderful food to clients at business meetings, open houses and life celebrations in and around Anchorage for many years. The experience we have gained allows us to confidently and efficiently manage your event or function.WILD FORK CATERING Anchorage Alaska welcomes the opportunity to partner with you to create a memorable experience for your guests. For your Anchorage catering needs we offer a diverse selection of services, from gourmet trays to go to fully catered functions, as well as customized menus.
Call WILD FORK CATERING and let us WOW you!
 Why choose WILD FORK CATERING, Anchorage's first choice for Catering?
Healthy, satisfying and quality catering delivered on time.
From a group of 10 to a crowd of 500 or more, you can trust us to carefully manage your event.
Improve your meetings with our delicious food.
Support small business, BUY LOCAL, BUY ALASKAN!
We use sustainable earth friendly disposable products.
CORPORATE CATERING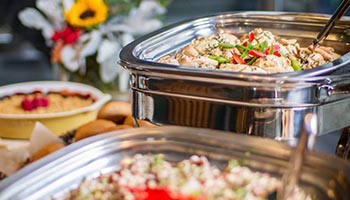 WILD FORK CATERING offers corporate catering options within the Anchorage area. We will deliver and set up a delicious breakfast, lunch or dinner buffets, or an upscale appetizer event.
Check out our catering services >
PRIVATE CATERING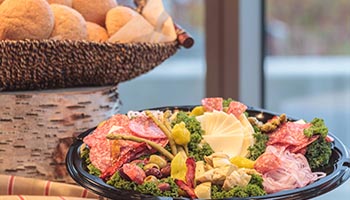 Our food will enhance your special event. Whether you are planning a celebration of life, a rehearsal dinner or a retirement party, we will please your guests with our feel good food. Life is a celebration and let us help when you gather around the table.
More on Private Catering Services >
APPETIZER PLATTERS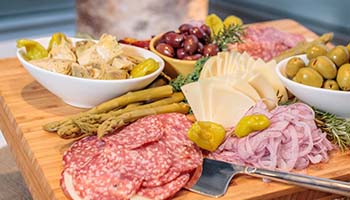 Our beautifully designed platters are a cost effective way to manage your catering needs. We can enhance your party with one platter or we can offer you a complete appetizer buffet. We make it easy for you by offering a variety of options that are all GOOD.
More about our Appetizer Platters >
What our customers say...
Dianne's catered our Rehearsal Dinner this summer when our son got married. We wanted to have it at our home in the back yard and Dianne referred us to a tent company, designed a fun Alaskan themed menu and made it very easy for us. It was both casual and beautiful, with white tents, white wooden chairs, linens and flowers. The food was plentiful and delicious; we thoroughly enjoyed our evening with our friends and family and didn't have to worry about a thing! - Darlene ~ Mother of the Groom

Dianne's Restaurant regularly donates her homemade soup to the kids at Covenant House Alaska and often times, this is the first meal of the day for the youth we serve. Dianne's generous and loving spirit are a gift to the Anchorage Community and Covenant House is blessed to benefit from her shared passion that kids be safe, warm, loved and never hungry. - Greg Kramer - Donor Relations for Covenant House Alaska

Thank you for providing wonderful food, help and support at our St. Patrick's Day Party. We couldn't have pulled off such a fantastic event without you. The food was absolutely out of this world - Tricia C.

* Weddings ~ " I'm lucky to say that I had the "Debbie Jaso touch" for my wedding reception. The room she created was BEAUTIFUL! She designed a simple yet elegant display of food and decorative themes that drew people to the buffet table. I love her eye for displaying items on different levels, adding drama and interest. Her up-to-date knowledge of food trends is impressive. During the planning, Debbie's calm and confident demeanour put me at ease. She is a joy to work with." -Judy B.

Our company thoroughly enjoyed the lunch you provided for our meeting today. The delivery was on time, your staff was friendly and efficient and I received many positive comments. We are looking forward to trying some of your other options in the near future." - Cathy ~ Administrative Assistant

* Corporate ~  " I just wanted to say thank you for all the wonderful service you provide us. We often forget to say how great your customer service is. Patty makes my job easier and I thank you all so much for everything you do!"  - Mary N.
DIANNE'S RESTAURAUNT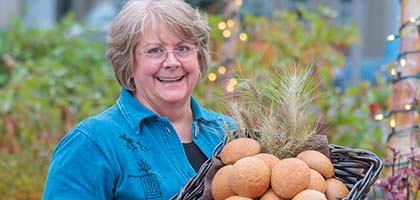 The now closed Dianne's Restaurant had been serving delicious homemade soups & salads, as well as sandwiches on our signature bread for 25 years. Dianne's Wild Fork Catering has rich history and involvement within the Anchorage community.
More about Dianne's Restaurant >
OUR STORIES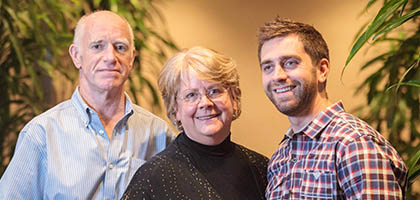 Dianne's Restaurant and now WILD FORK CATERING have been involved in the Anchorage community since 1989. From humble beginnings to a new chapter – our roots run deep in Alaska.
Find out more about our stories >
CARING FOR OUR COMMUNITIES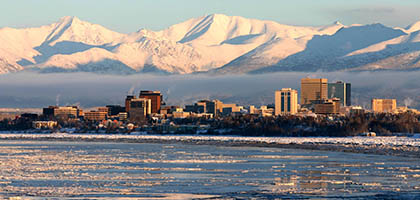 Our hearts and hands reach deep into the Anchorage community. From our opening day, on December 21st, 1989, we knew that we must do our part to share with those in need of support.
More about our Community Support>